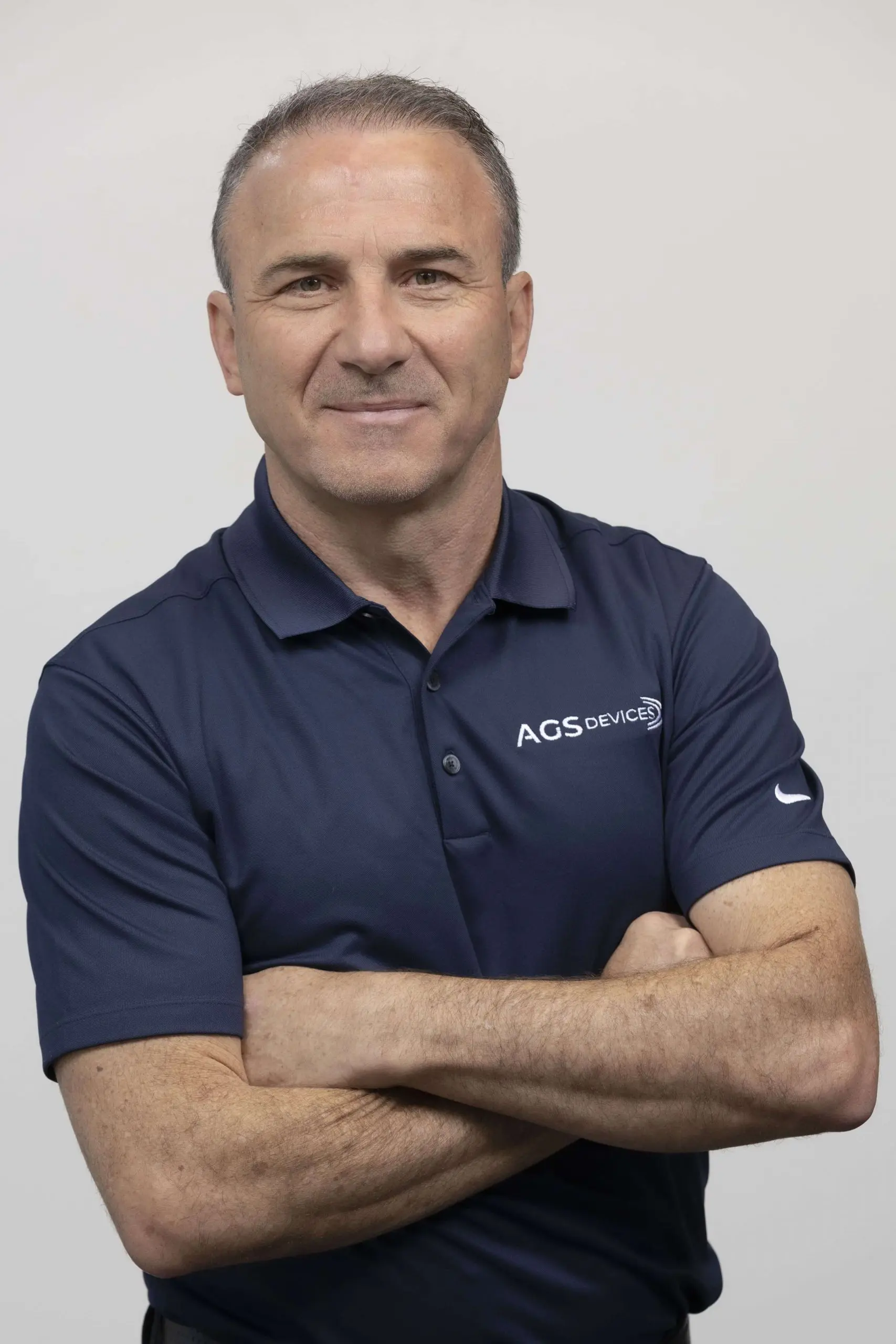 What does it take to live out the American dream? 
Gilvan Angelini knows. He will tell you that it is a lifelong labor of love mixed with blood, sweat, tears and an unmatched drive to succeed.
Early in his career, Angelini had a strong drive to accomplish more than his life in Brazil.
"The only thing in between where you are and where you want to be, is you in the middle," he said. "You can create a bunch of excuses, but in the end, the excuses fade away and you're left with yourself as the only excuse for not changing anything in your life."
In 1989, it was love at first sight when Angelini worked for a division of a bank in Brazil that built components. "For me, seeing components being built was insane," he recalled. "There was so much technology at once." 
A look into history
Later, after working as a Repair Technician at PHT Technologies, Angelini decided to attend the Sorocaba Engineering School (FACENS) in Brazil. He worked tirelessly to pay for college and support his young family. Shortly after graduating, he started working as a development engineer and later, a product engineer. Eventually the realization struck that, despite the respectable paycheck, his career wasn't taking him where he wanted to go. 
Angelini gained a purchasing job with Italian components manufacturer Magneti Marelli and worked there for two years until he was approached by Miami-based Baron Electronics offering a sales position. He dove into sales with the same fervor that drives him to succeed.  
By 1997, business was poor in Brazil and sales dried up. A string of interviews yielding no results led Angelini to a revelation. "I said enough is enough. I have a few friends in the States, I'm going to go try," he recalled.  "Whatever I have to do, I'll do." 
In August 1998, within a week of his decision to head to America, and only knowing a handful of words in English, Angelini put his six-month work visa to good use. He traveled around New York and Connecticut working in construction, landscaping, restaurants and more, while his wife Claudia and young son Lucas remained in Brazil. In November 1988, he began working in sales at Long Island-based electronic components distributor, Island Circuits.
Island Circuits sponsored him while earning his employment visa, something for which he remains grateful. Throughout his time there, Angelini generated lifelong friendships that set him on the path to success.
His First Years
His first year in the U.S., he saw the dream beginning to take shape. A major shortage in the industry enabled Angelini to put a down payment on a home and bring his family over from Brazil. "Selling components for Island Circuits brought me to a point where I believed I could do this," Angelini said.  
However, in 2002, after a promised partnership didn't come to fruition, it led him to create a separate company with colleague and friend Andreas Spathis. Together they formed AGS Devices, which stands for American Global Sourcing.
"We started the business in Andy's garage," recalls Angelini. "Two desks and sporadic business. It was a leap of faith, but I didn't come here to fail." The two partners worked with big manufacturers like Samsung, LG, and Foxconn, mostly within the Amazon free trade zone in Brazil. 
In 2012, after a decade of highs and lows, the partners agreed to go separate ways and Angelini bought out the company. In February 2014, after visiting friends in Naples, Florida, Angelini set his sights south. True to form, once he made the decision to move, it happened swiftly.  By June of 2014, the company found a new home in Bonita Springs, Florida.
AGS Devices started with five staff members in the Bonita Springs office. Among them were Angelini's wife Claudia, who managed Accounts Payable and Receivable, and the day-to-day tasks required to run an office. Eldest son Lucas joined the team and quickly gained experience handling the products in the stock room.  
"Lucas is my rock-solid guy," said Angelini. "He understands what's required to run the business and today, he handles personnel, quality, receiving, shipping, warehousing, purchasing of equipment for quality inspection, certification, and CRM software.  He's involved in every aspect of the business."
The atmosphere at AGS is friendly yet focused – Angelini wants his employees to succeed, too. He provides incentives to the shipping and receiving departments by giving commissions on inventory sold. A clear understanding of employee expectations – and remaining committed to their tasks – is imperative. 
The ultimate goals are to please customers and do what is right in every situation. Humility and professionalism are non-negotiable, as is the AGS commitment to quality.  It's these traits that keep customers coming back time and again. 
According to Angelini, "You have to be honest, transparent, You have to be obsessed with doing the right thing. Not what's right for you, or for me, but the right thing. Be universal with your honesty."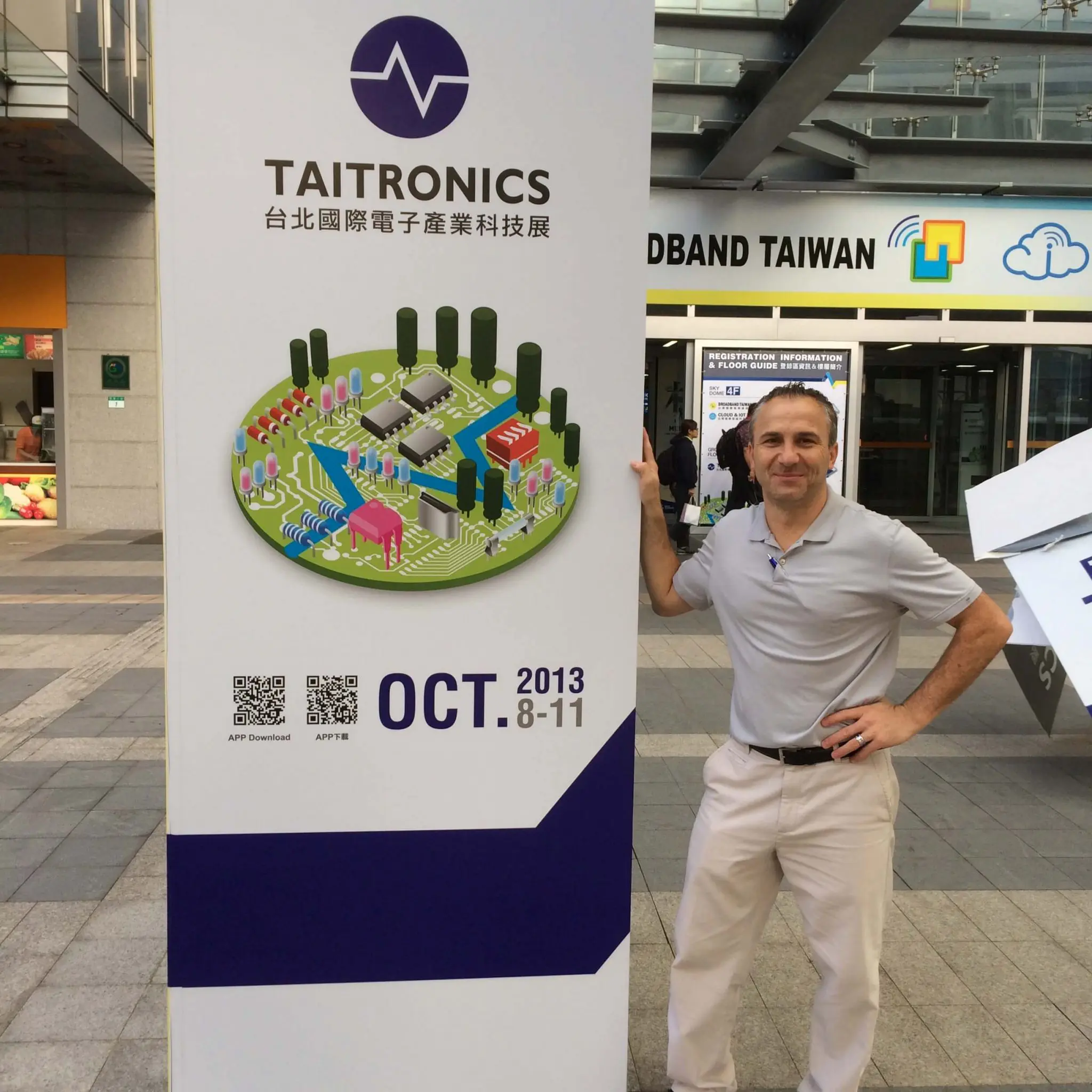 The Company Now
A long way from the startup it once was, today AGS has an office and warehouse in Brazil, 30 employees in their Florida office/warehouse, and a location in Hong Kong. Angelini is also looking to hire a sales representative in Europe.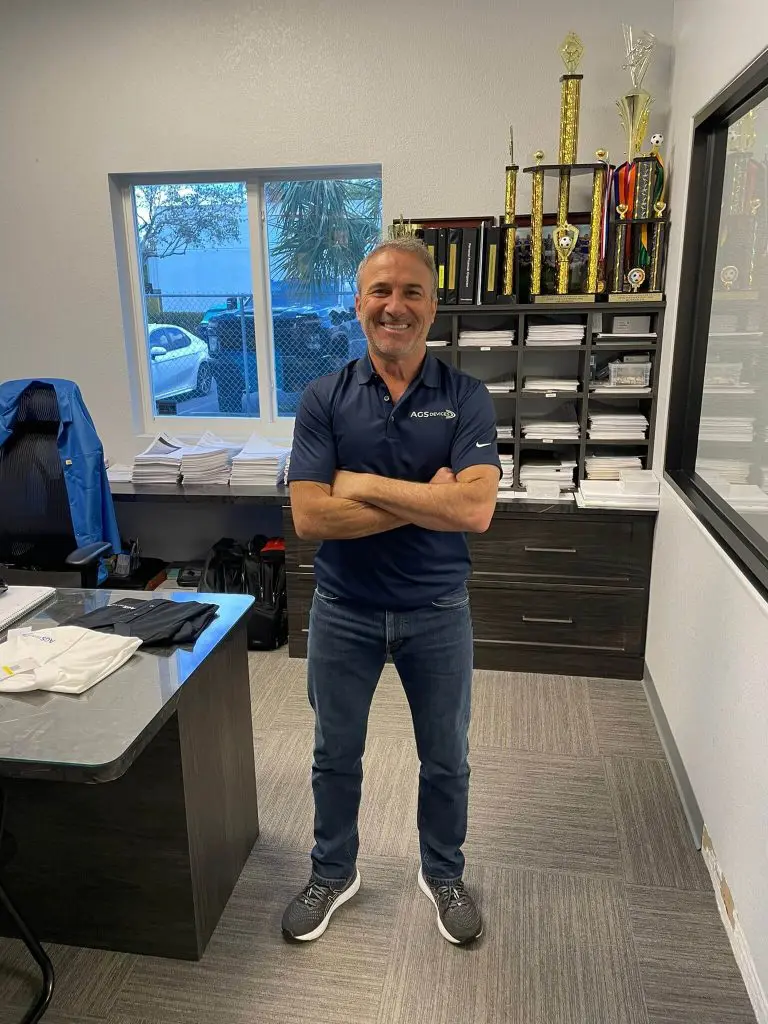 This road to success was paved with laser focus, hard work, and a determination to succeed that surpasses others.  "You have to be obsessed to be successful, said Angelini. "If you don't apply consistency to your tasks, it's not going to happen. You have to work harder than anyone around you."